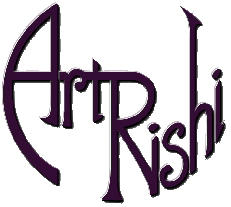 We've found some great crafts for younger children.
Check out the classroom kits if you work with large groups of children.

Colorations Neon Best-Value Unscented Dough - 18 lbs.
We offer the best buy around on great school dough! Our Colorations dough is top-quality at a great price. The neon set includes electric blue hot pink lime green screaming orange shocking violet and white colors. Colorations dough is conveniently packaged in resealable plastic tubs. It won't stain and is easy to clean up. This set comes with six 3-lb. tubs. Non-toxic.

Moon Sand
An amazing molding and sensory material! It's clean moldable and won't dry out! Sculpt create mold designs and more! Starter set (MOONSTRT) includes a 10 1/2 x 10 1/2 x 2 1/4 laptop tray 2 1/2 lbs. white sand and an 8-piece castle mold set! The exclusive deluxe set (MOONSET) has a 15 x 30 x 3 1/2 double-sized play box 10 lbs. white sand 8-piece castle mold set brick maker and spoon knife. Moon sand can be reused and can be disinfected by baking in an oven.

Arts & Crafts - Supplies for Younger Children

Watercolor Spray
These handy little bottles filled with washable water-based watercolor paint are perfect for little hands to hold and spray. Kids will explore decorating paper and wood projects in a new way! Bottles are 1 1/2"Dia. and contain 3.38 ozs. Colors are blue, green, lime, magenta, orange, purple, red, tangerine, turquoise and yellow.

Colorations Foam Dough
Tiny colorful styrofoam beads are combined with a non-toxic adhesive to create fun new textures and shapes not found in regular dough. Children develop fine-motor skills and creativity while having fun! It doesn't dry out is easy to clean and doesn't stick to desk surfaces. New sampler pack with eight 1 oz. packs in: black blue green orange red violet white and yellow. Ages 3 years and up.